During the month of January, we're organizing papers. If you missed any of the areas that we've already organized this month, simply click the challenge tab at the top of my blog.
Today we're talking about organizing Children's Papers.

You know those papers that come home straight from the hospital, birth certificates, s

ocial security cards,

weekly school papers, adorable pieces of art that we think are worthy of keeping, report cards, awards, dip

lomas and more.

Today

I'

ll show you how I organize all of those

for my children.
#1

~

Organizing Baby Footprints, Hospital Bands,

Birth Certificates (from the hospital) & Baptism Certificates:
I keep all of those items listed abo

ve

in a very special Keepsake Memory Book that I'

m

creating for each of my boys.
It's kind of

"

scr

apbook

style" and I'm still in the process of

designing and

creating the books. My plan is to keep updating the album

s

throughout my boys' lives until they graduate from High School and the book will then be thei

rs to keep.
I've been working on this printable set for a while now and I've been wanting to add it into my Etsy

Shop
for the last year or so. I
've decided that now is as good a time as any to finish the printable set and add it to the shop. So... I will be busily finishing up the printables and listing the

m in

my shop soon

, when I'm done with it,

I

'

ll post on the album and share all the photos too

.
For now, I'll just give you a little

sneak

peek...
That's it.. that's all I'm going to share with you for now. ;) Keep checking my shop and my blog, I'll post more information on these albums and add the printable set to my shop when I'm done creating

it.
#2 ~

Organizing Childrens Birth Certificates (from the state)

& Social Security Cards:
I've

always

kept my

children's

birth certificates (the ones that come from the state) and their Social Security Cards in a safe file box in my home. I just have one file labeled "Boys' Birth

C

ertificates and SS Cards" and that's where I've kept them all (I keep my husbands and mine there as well, in o

ur own files.

)
My goal is to get a Fire Proof Box for all of that important stuff, which, in my opinion is where those items should be stored.

Something like this:
or better yet, I just found th

ese:
P.S... this is a GREAT way to organize all the adult social security cards, passports, birth certificates and important documents too.
#3 ~

O

rganizing Childrens Weekly School Papers, Newsletters & Homework:
#4 ~ Organizing

Children's

School Papers, Report Cards & A

rt:
I've already changed that system a little. I now have their school papers in 3 ring binders. The reason I changed is because my boys love to look through their papers and I've found that if the papers aren't attached into something my boys have them all jumbled up and in the wrong sections. That completely defeats the purpose of having them organized.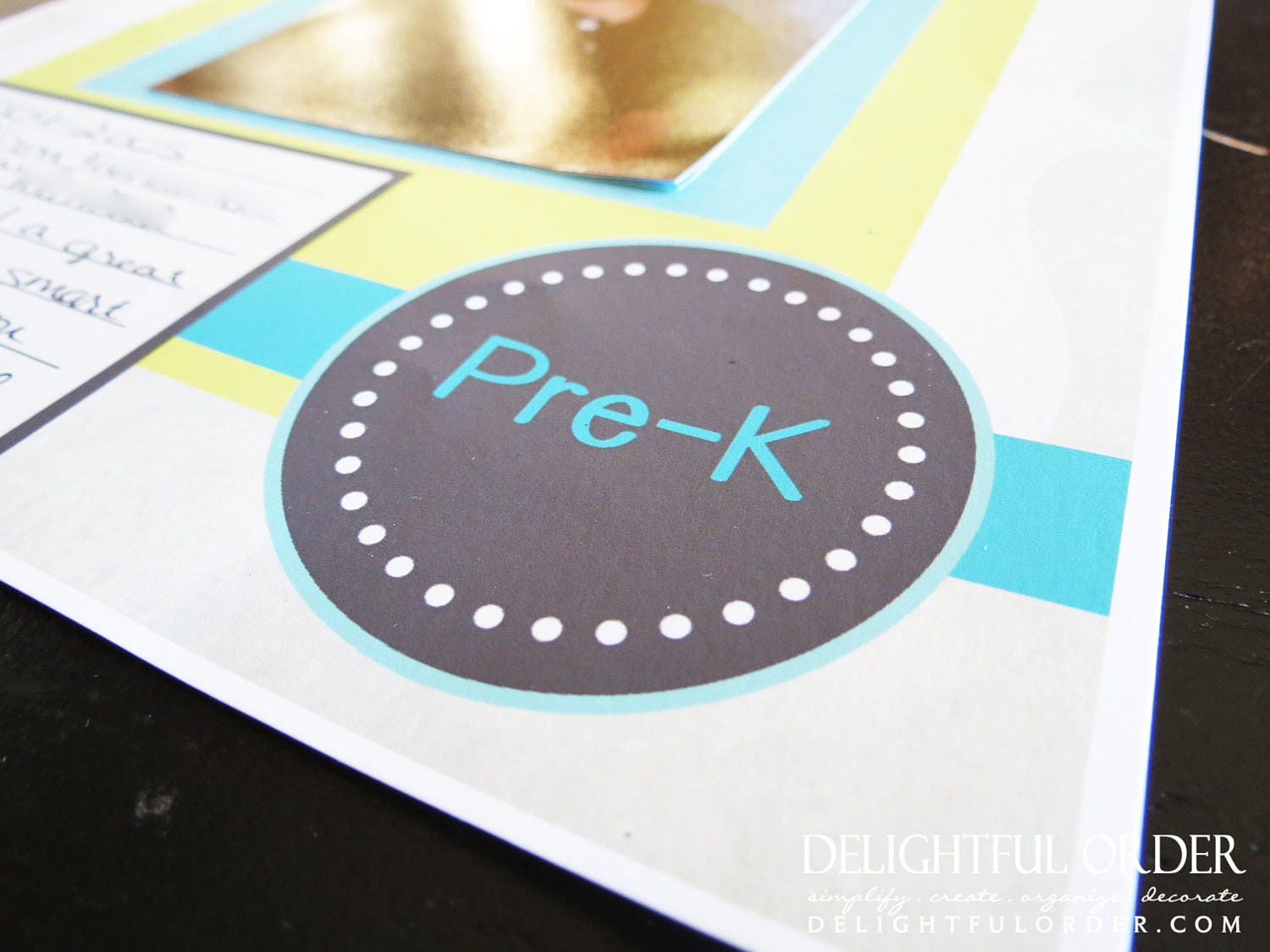 and a page for each year...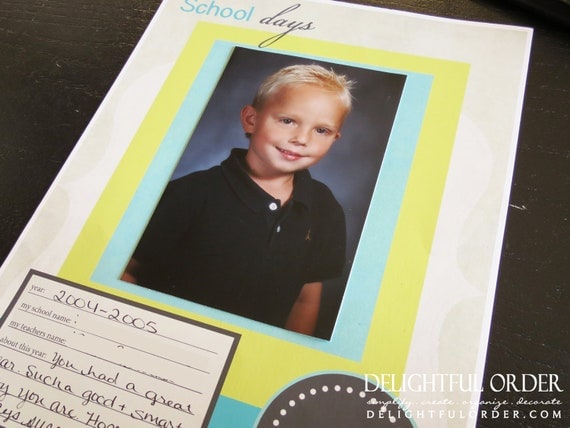 with a place for their school photo and an informational section

to write on.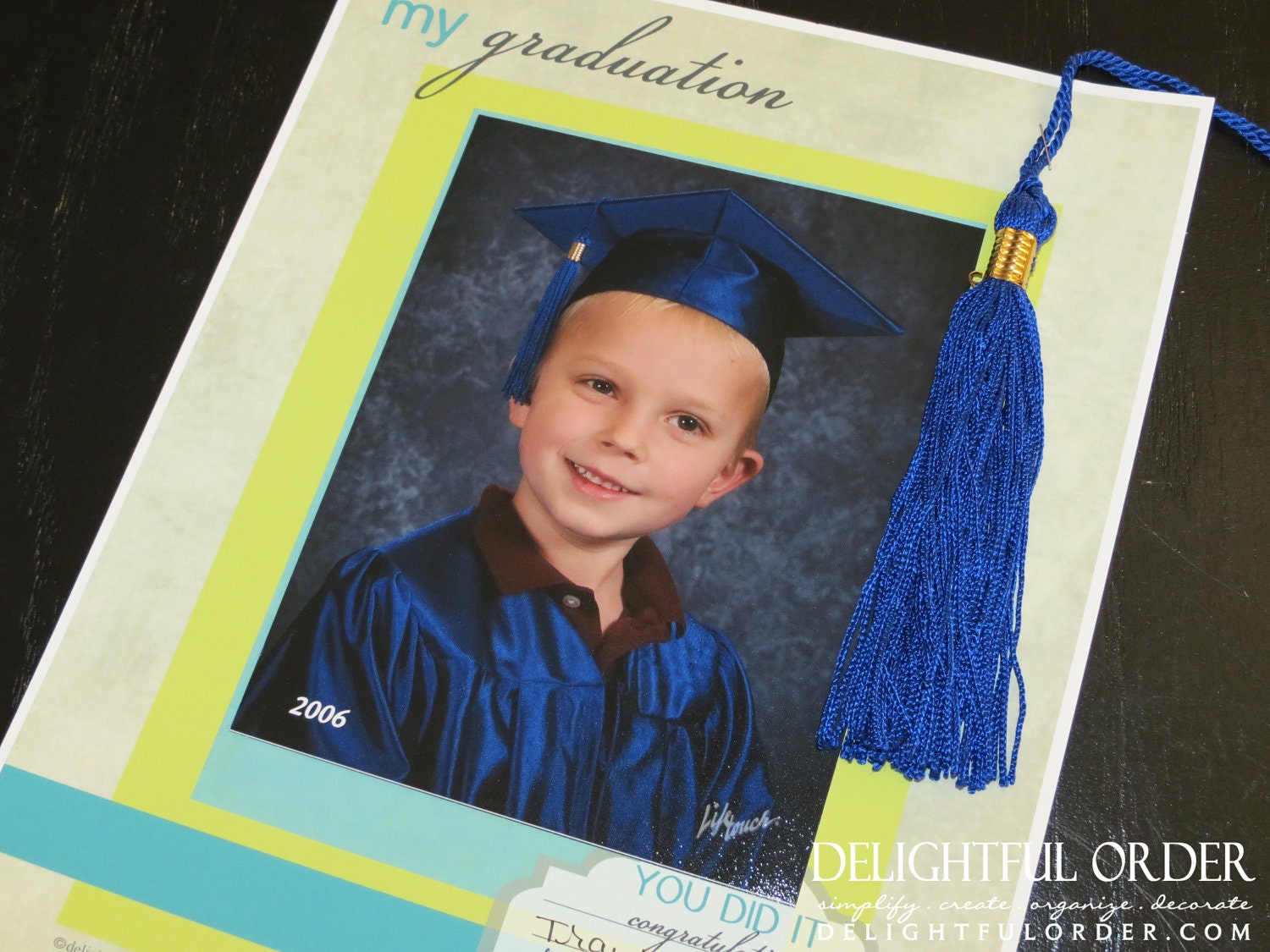 I've used the same printable pack and have created a separate book for all 4 of my children. I add awards, special papers, art they did in school that year behind each grade. My boys LOVE looking through their school days memory albums and I LOVE it because everything is all in one place and nothing is loose, so it all stays organized.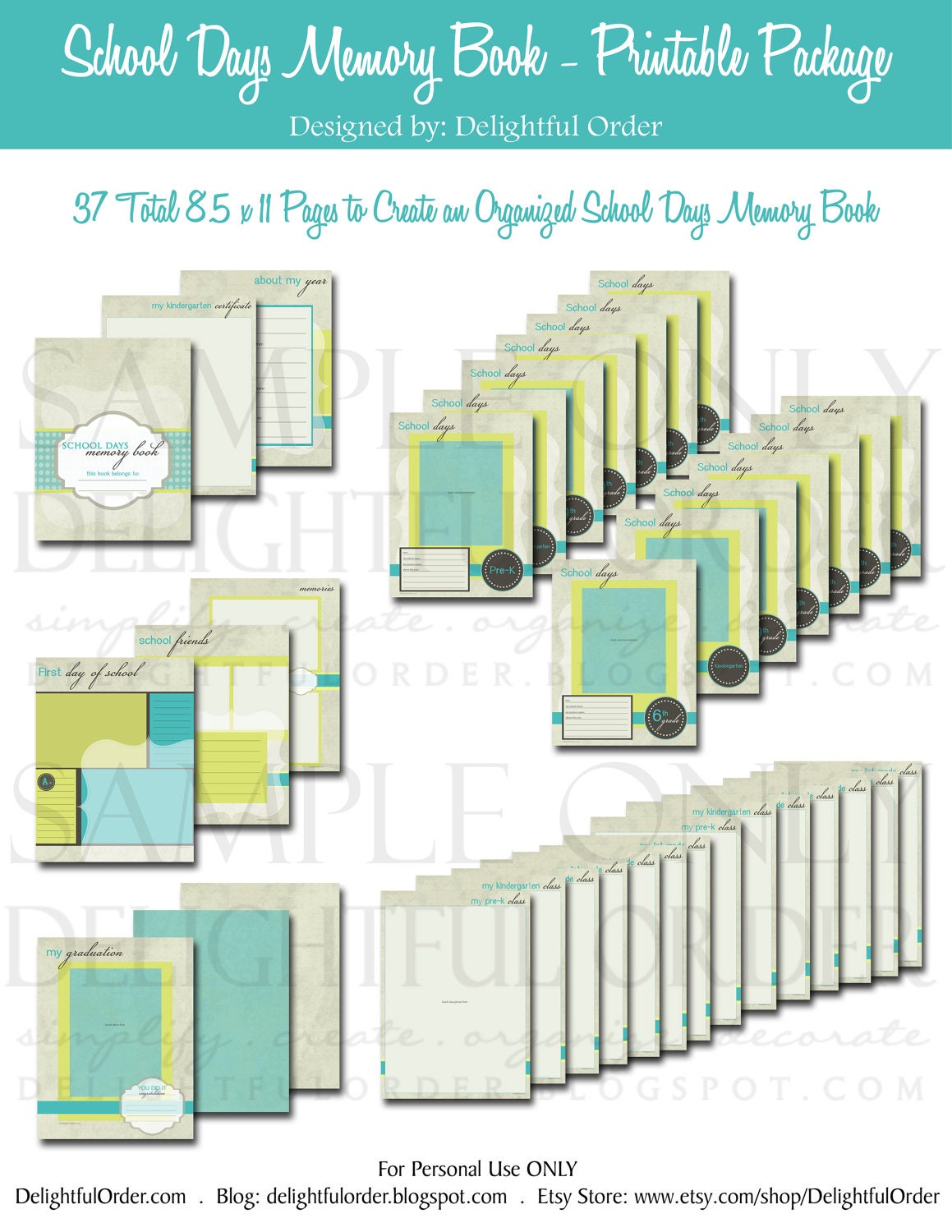 That entire School Days Memory Book is in printable format and available to purchase in my shop. There's a total of 37 pages!
I do keep some of the art on my Children's A

rt Cork

B

oard for a while, then as the board fills up, I add

the art that I want to keep into

the

ir binders.
Ok

, so

now that I've shared how I organize my childrens

papers...

it's your turn to get your

children's

papers organized

. Y

ou can totally do this... January's Paper Organizing is alm

ost done.
The January Link Party will be up on the 29th, so be sure to come back and link up your paper organizing posts. I can't wait to see what you've been working on this month

!
May you be a little inspired!
DaNita
Wanna join in on the Monthly Organization Challenge? During the month of January, we're Organizing Papers! There will be a link party at the end of the month for you to share your Paper Organizing Posts. Join in, take photo's and blog about it. Then come back here at the end of January to inspire us all and share your paper organizing success.